Four investigators and a program team, representing academic and professional realms, lead the research, practice (extension and planning practice), and education activities of the project.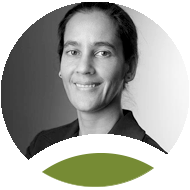 Samina Raja, PhD
Principal Investigator, Growing Food Connections
Associate Professor, School of Architecture and Planning, University at Buffalo
Principal Investigator, Food Systems Planning and Healthy Communities Lab
Dr. Samina Raja's research, teaching and public service focus on the role of planning in building sustainable food systems and healthy communities. She is an Associate Professor of Urban and Regional Planning, and the Principal Investigator at the Food Systems Planning and Healthy Communities Lab at the University at Buffalo, The State University of New York. Her research program is funded by local and national sponsors, including the Housing and Urban Development Agency, the National Institute of Food and Agriculture and others. Her research is published in leading planning and health journals. She is the lead author of The Planners Guide to Community and Regional Food Planning: Transforming Food Environments, Building Healthy Communities, one of the earliest guidance reports on food systems planning published by the national American Planning Association. Dr. Raja serves on the steering committee of the Food Interest Group (FIG) of the American Planning Association, whose mission is to advance the practice of food systems planning within the profession of planning.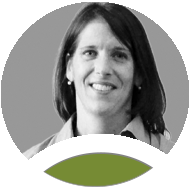 Jill Clark, PhD
Co-Principal Investigator, Growing Food Connections
Assistant Professor, John Glenn School of Public Affairs, Ohio State University
Professor Clark has a Ph.D. in geography from The Ohio State University and a master's degree from the Nelson Institute for Environmental Studies at the University of Wisconsin. Professor Clark's research centers on policy, planning and economic development for food and agricultural systems, along with sustainable food markets and infrastructure. Currently, Professor Clark provides statewide leadership for the newly-forming Ohio Network of Food Policy Councils, and national leadership as a member of the eXtension Food Systems Community of Practice team, a partnership of over two dozen universities. Before joining the faculty, Clark directed the Center for Farmland Policy Innovation at Ohio State from its opening in 2006 until her departure in 2012. Before coming to Ohio State University, she directed the Ohio office of American Farmland Trust, a national non-profit.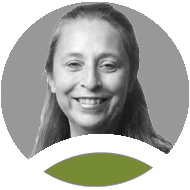 Julia Freedgood, MA
Co-Principal Investigator, Growing Food Connections
Assistant Vice President of Programs, American Farmland Trust
Julia Freedgood is AFT's Assistant Vice President of Programs and oversees federal, state and local program and policy efforts to support farmland protection and agricultural viability. This includes oversight of field operations in several AFT regions, the Farmland Information Center, Planning for Agriculture programming, and research, technical assistance and education to support local and regional food systems, farmland succession, access to land, and family farmers.
The editor and lead author of Saving American Farmland: What Works, Freedgood has written and produced dozens of reports and publications. A recognized national leader in providing services to communities, Freedgood has spent much of her distinguished career ensuring a voice for agriculture in the community planning process. She developed a methodology to assess the contribution of farmland to local budgets called Cost of Community Services Studies, which has now been conducted in more than 150 communities across the country.
With a background in policy analysis and development, Freedgood works closely with agricultural constituencies, from farmers and ranchers to USDA field personnel, with municipal, county and state officials, and with planners, academics and land trusts, to ensure that agricultural land is available and affordable for farming and ranching, natural resources are managed with sound conservation practices, farmers and ranchers are economically viable, and communities support a secure and resilient food supply.
Before joining AFT, Freedgood was executive director of the Federation of Massachusetts Farmers Markets, researcher on a 3-year project called Sustaining Agriculture Near Cities at Tufts University School of Nutrition, and director of sheep industry redevelopment projects at the New England Farm Center. She holds a B.A. from Hampshire College and an M.A. from the School of Urban and Environmental Policy and Planning at Tufts.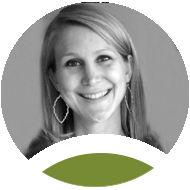 Kimberley Hodgson, MURP, MS, AICP, RD
Co-Principal Investigator, Growing Food Connections
Principal, Cultivating Healthy Places
Kimberley Hodgson, MURP, MS, AICP, RD is the founder and principal of Cultivating Healthy Places, an international consulting business specializing in community health, social equity and resilient food systems planning. As a certified planner and health professional, her work focuses on conducting policy-relevant research and providing technical assistance to the public and private sectors related to the design and development of healthy, sustainable places. Ms. Hodgson is a member of the Vancouver Food Policy Council (VFPC), and a steering committee member of the American Planning Association's Food Interest Group. She holds an undergraduate degree from New York University in pre-medicine, a Master of Science in food policy and applied nutrition from Tufts University, and a Master of Urban and Regional Planning with a specialization in community health and sustainability from Virginia Tech.
Jessica Fydenkevez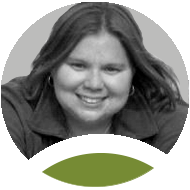 Outreach Coordinator, Growing Food Connections
Jess Fydenkevez is the Outreach Coordinator for Growing Food Connections.  Prior to joining the American Farmland Trust, she worked for six years at the environmental consulting firm, Industrial Economics, where she specialized in environmental data GIS modeling, natural resource damage assessments, technical writing and data management and visualization support.  While at Industrial Economics, she led numerous  GIS and natural resource management initiatives for Federal, state and tribal  agencies such as NOAA and the Fish and Wildlife Service.  She earned a Master's in Community Development and Planning from Clark University in Worcester, MA where her research focused on using GIS to evaluate the community food system network in Franklin County, MA, and holds an undergraduate degree in English and Political Science from the University of Rochester in Rochester, NY.
Brian Estabrook, MA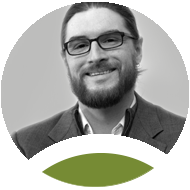 Food Policy Researcher, Growing Food Connections
John Glenn School of Public Affairs, Ohio State University
Brian Estabrook is a Food Policy Researcher for Growing Food Connections at the John Glenn School of Public Affairs, Ohio State University under Dr. Jill Clark, PhD. He earned his Master's in Peace & Justice Studies from the University of San Diego, where he studied economic development and food security, writing his capstone on food security, biofuels, and land tenure issues in Mozambique. He holds an undergraduate degree from the Ohio State University. Brian's research is focused on the process of developing food policy in the context of local government. Brian is currently a member of the Franklin County Local Food Council where he serves as Chair of the Communications Committee in addition to being a member of the Policy Working Group. Before joining Growing Food Connections, Brian worked as Assistant Director at Maximin, a non-profit focused on funding effective projects in the world's poorest regions.
Doris Mittasch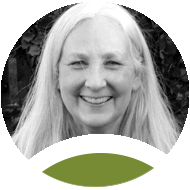 Program Manager, Growing Local Initiative, American Farmland Trust
Doris Mittasch works on American Farmland Trust's Growing Local initiative, and she develops, edits and produces reports and educational materials. On staff since 2001, she has also managed workshops, events and national-level conferences. Her American Farmland Trust achievements include the production of a series of farmland owner guides on conservation, profitability and sustainability, along with two key publications: Cost of Community Services: Making the Case for Conservation and Your Land is Your Legacy: A Guide to Planning for the Future of Your Farm. She is committed to a holistic approach to farmland preservation and to sustaining vibrant, prosperous communities. Doris worked previously as assistant to the editor of Worcester County Newspapers, then as director of publications for Old Sturbridge Village, Massachusetts, where she was responsible for the museum's membership, marketing, teaching resource, exhibit and scholarly publications. She graduated with a B.A. from the University of Maine and completed writing coursework at Harvard University and Emerson College.