A diverse team of advisors from across the United States informed the design and direction of Growing Food Connections from 2012-2016. Many, not all, advisors remain engaged with the project.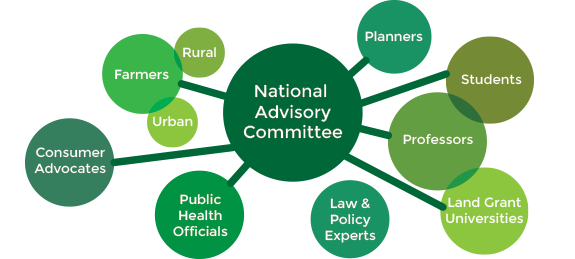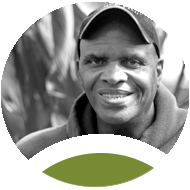 Will Allen
CEO, Growing Power
Will Allen is an urban farmer who is transforming the cultivation, production and delivery of healthy foods to underserved urban populations. As the son of a sharecropper, former professional basketball player, ex-corporate sales leader, and longtime farmer, he is recognized as a national leader in urban agriculture and food policy. After a brief career in professional basketball and a number of years in corporate marketing at Procter & Gamble, Allen returned to his roots as a farmer, using his retirement package to purchase a plot of inner city land with greenhouses, where he established and functions as the CEO of the country's preeminent urban farm and non-profit organization, Growing Power.
At Growing Power and in community food projects across the nation and around the world, Allen promotes the belief that all people, regardless of their economic circumstances, should have access to fresh, safe, affordable and nutritious foods at all times. Using methods he has developed over a lifetime, Allen trains community members to become community farmers, assuring them a secure source of good food without regard to political or economic forces.
In 2008, Allen was named a John D. and Katherine T. MacArthur Foundation Fellow, a "genius grant", only the second farmer ever to be so honored. He is also a member of the Clinton Global Initiative and, in February 2010, he was invited to the White House to join First Lady Michelle Obama in launching "Let's Move!"—her signature leadership program to reverse the epidemic of childhood obesity in America. In May 2010, Time Magazine named Allen one of Time 100 World's Most Influential People. In 2011, Allen was named one of the World's Most Powerful Foodies by Michael Pollan and Forbes Magazine in its World Power Issue and he received the NEA Security Benefit Corporation Award for Outstanding Service to Public Education in 2012 for his work with children, teachers and schools.
In May 2012, Will Allen became a published autobiographer of the book, The Good Food Revolution: Growing Healthy Food, People, and Communities (Penguin/Gotham Books) and subsequently was nominated for a 2012 NAACP Image Award Nomination.  He lives with his wife in Oak Creek, Wisconsin.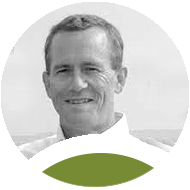 Timothy Griffin, PhD
Associate Professor, Friedman School of Nutrition Science and Policy, Tufts University
Timothy Griffin, PhD, is an Associate Professor at the Friedman School of Nutrition Science and Policy, Tufts University. At Friedman, he directs the interdisciplinary graduate program, Agriculture, Food and Environment, and teaches classes on US agriculture and agricultural science and policy. He also serves on the steering committee for the university-wide graduate program, Water: Systems, Science and Society, and the Tufts Institute for the Environment. His current research focuses on barriers and incentives for regional food systems, conservation practices in agricultural systems, and climate impacts on food production.
Before coming to the Friedman School in 2008, Dr. Griffin was Research Agronomist with the USDA-Agriculture Research Service in Orono, Maine from 2000 to 2008. He conducted research on many aspects of agricultural production in the Northeast US, including nutrient cycling and grain production on organic dairy farms, crop management and long-term sustainability of high-value production systems. He also initiated research in greenhouse gas emissions, soil carbon and nitrogen cycling, and soil conservation in these systems. From 1992 to 2000, Dr. Griffin was Extension Sustainable Agriculture Specialist with the University of Maine, the first such position in the United States. He graduated from Michigan State University (PhD) and the University of Nebraska (BS and MS).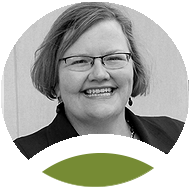 Mary Hendrickson, PhD
Assistant Professor, Department of Rural Sociology at the University of Missouri
Mary Hendrickson, PhD, is an Assistant Professor in the Department of Rural Sociology at the University of Missouri. She has spent 15 years working to create local food systems in the state of Missouri through the Food Circles Networking Project and the Community Food Systems extension programs of the University of Missouri. She has focused on understanding the changes taking place in the global food system and helps farmers, eaters and communities create profitable alternatives. She has worked extensively with community groups to increase the amount of fresh, flavorful and nutritious food available by providing technical assistance on marketing, business planning, feasibility studies, food safety and consumer preferences to farmers and community groups. She was intimately involved in the creation of the Greater Kansas City Food Policy Coalition and serves as a technical advisor for the Missouri Convergence Partnership, a group of funders devoted to changing policies and environments to encourage Healthy Eating and Active Living. Dr. Hendrickson currently serves as the Undergraduate Advisor Chair in Sustainable Agriculture and teaches courses on sustainable food and farming systems at the University of Missouri.
Dr. Hendrickson participated in the International Assessment of Agriculture Science and Technology for Development as a coordinating lead author on the North America/Europe Sub-Global Report. She has served as President of the Agriculture, Food and Human Values Society and of the Community Food Security Coalition. From 2003 to 2005, she was a Food and Society Policy Fellow, a program funded by the Kellogg Foundation.
Dr. Hendrickson is the recipient of the 2012 Meritorious Service Award, presented by the National Farmers Union for her service to agriculture. She holds a B.S. in agribusiness from the University of Nebraska and an MS and PhD in rural sociology from the University of Missouri. She occasionally helps her brother on the family farm near Shickley, Nebraska.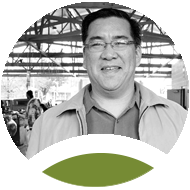 Young Kim
Former Executive Director, Milwaukee's Fondy Food Center
Young Kim has been the Executive Director of Milwaukee's Fondy Food Center since 2003. The Fondy Food Center's mission is to connect North Side Milwaukee to local, healthy food—from the farm to the table. The organization fulfills its mission by operating the city's largest farmers market through food stamp and produce consumption incentive programs, cooking education, and, most recently, through an 80-acre vegetable farm in nearby Port Washington. The Fondy Food Center is also a founding member of the Lindsay Heights Neighborhood Health Alliance—an innovative consortium of nonprofits and residents working to improve the health and well-being of North Side Milwaukee citizens.
Kim is the recipient of the 2006 Wisconsin Hunger Hero Award and the 2012 Doug Janssen Emerging Milwaukee Leader Award. He is the food systems columnist for Milwaukee's leading urbanist news website, urbanmilwaukee.com.
Before moving to Milwaukee, Kim spent eight years in Seattle working with that city's homeless population. His corporate job experiences include stints as a custom bicycle wheel builder and racing bicycle component buyer with factories in the Far East.
A second-generation Korean American who was born and raised in the American Deep South, Kim is always on the lookout for culturally significant recipes. When he's not thinking of food history and food justice, he likes to restore vintage fountain pens.
Young Kim is a graduate of Oberlin College. He lives in Wauwatosa, Wisconsin.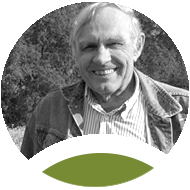 Frederick L. Kirschenmann, PhD
Distinguished Fellow, Leopold Center for Sustainable Agriculture at Iowa State University
President, Stone Barns Center for Food and Agriculture in Pocantico Hills, New York
Frederick L. Kirschenmann, PhD, a longtime national and international leader in sustainable agriculture, shares an appointment as Distinguished Fellow for the Leopold Center for Sustainable Agriculture at Iowa State University and as President of Stone Barns Center for Food and Agriculture in Pocantico Hills, New York. He also continues to manage his family's 1,800-acre certified organic farm in south central North Dakota.
He is a professor in the ISU Department of Religion and Philosophy and holds a doctorate in philosophy from the University of Chicago. He has held numerous appointments, including the USDA's National Organic Standards Board and the National Commission on Industrial Farm Animal Production operated by the Johns Hopkins School of Public Health and funded by Pew Charitable Trusts. He served as the Leopold Center's second director from July 2000 to November 2005, when he was named a Distinguished Fellow.
He joined the board of the Stone Barns Center in 2004 and was elected president in 2007. In January 2008, he assumed a half-time appointment at Stone Barns, dividing his time between Iowa and New York, to explore ways that rural and urban communities can work together to develop a more resilient, sustainable agriculture and food system.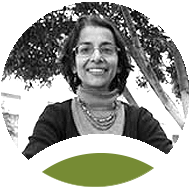 Kami Pothukuchi, PhD
Associate Professor of Urban Planning, Wayne State University
Kami Pothukuchi, PhD, is associate professor of urban planning at Wayne State University. She is the founding director of SEED Wayne, a campus-community collaborative dedicated to building sustainable food systems at WSU and in Detroit neighborhoods. Her research examines how interventions in community food systems can help achieve goals in public health, economic development, social justice and ecological sustainability.
Dr. Pothukuchi's research and professional activities have helped create the sub-field of food planning within the broader field of community and regional planning. She has published on such food system topics as retail grocery in underserved areas, urban agriculture, community food assessments, local food policy and planning and university roles in food sustainable food systems. The "Community and Regional Food Planning Policy Guide," co-authored with Jerry Kaufman and Deanna Glosser, was formally adopted by the American Planning Association in 2007.
Dr. Pothukuchi also participates in several local and national advisory groups that work to realize important social goals through food. For example, she is a member of the Detroit Food Policy Council and the city of Detroit's Urban Agriculture Work Group, and a co-convenor of the Food Planning Interest Group of the American Planning Association. She is one of three recipients of the 2013 Dr. Arthur L. Johnson Community Leadership Award.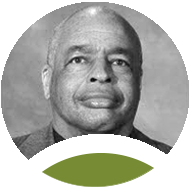 Louie Rivers, Jr.
Project Manager, Small Farmer Outreach Training and Technical Assistance Program at Kentucky State University, College of Agriculture, Food Science, and Sustainable Systems (CAFSSS)
He earned his BS degree in animal husbandry from South Carolina State College in 1970 and an MS in dairy science from the University of Florida in 1972. He graduated from the US Army Command and General Staff College.
After completing his Master's Degree, he served in the United States Army for more than 20 years. He retired in 1992 at the rank of Lieutenant Colonel, having served his country in many demanding assignments stateside and overseas. His final assignment was as the Professor of Military Science at North A & T State University. He served as a County Extension Agent in Georgia and South Carolina before coming to Kentucky to his current position.
In his role as Project Manager, Rivers develops and implements the Small Farmer Outreach Training and Technical Assistance Program for eligible farmers in the Commonwealth. He supervises the staff and develops educational and training material for use by area and county staff working with socially disadvantaged farmers in Kentucky.
He has served as a proposal reviewer for USDA-NIFA grant applications for the last five years. He has given presentations at the county, state and national level.  He served on the Governor Commission on Family Farms.
He serves on the National Small Farm Conference Planning Committee; Kentucky Small Farm, Limited-Resource/Minority Farmers Conference Planning Committee; the Epsilon Sigma Phi-Alpha Kappa Chapter board of directors; the Community Farm Alliance board of directors; Kentucky Association of State Extension Specialists board of directors; and the Franklin County Habitat for Humanity board of directors.
Louie Rivers, Jr., and his wife own and operate a tree farm in his native state of South Carolina.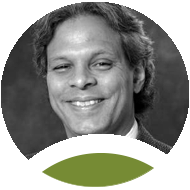 Eduardo Sanchez, MD, MPH, FAAFP
Deputy Chief Medical Officer,  American Heart Association National Center
Eduardo Sanchez, MD, MPH, FAAFP is deputy chief medical officer for the American Heart Association National Center. From 2008 until March 2013, he served as vice president and chief medical officer for Blue Cross and Blue Shield of Texas (BCBSTX). Prior to that, Dr. Sanchez served as the director of the Institute for Health Policy at the University of Texas – School of Public Health and before that as commissioner of the Texas Department of State Health Services from 2004 to 2006 and the Texas Department of Health from 2001 to 2004. He served as the local public health officer in Austin-Travis County from 1994 to 1998.
Dr. Sanchez currently serves as Chair of the Partnership for Prevention Board of Directors and Chair of the National Commission on Prevention Priorities.
Dr. Sanchez received his MD from the University of Texas Southwestern Medical School in Dallas, an MPH from the University of Texas Health Science Center at Houston School of Public Health and an MS in biomedical engineering from Duke University. He holds a BS in biomedical engineering and a BA in chemistry from Boston University.  Dr. Sanchez is board certified in family medicine.