Growing Food Connections assists and actively engages with Communities of Opportunity in strengthening their food systems.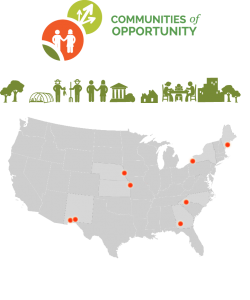 Communities are increasingly looking for ways to improve access to healthy food, support farms and ranches, and stimulate local economies. However, local governments often do not have the resources to guide them to devise practical solutions that address these objectives. Growing Food Connections is actively engaging and partnering with representatives from Communities of Opportunities (COOs), both municipalities and counties, across the US to help them bridge the gap between food production and food security through public policy.
At the launch of the project, in 2012, the team began the process of selecting 8 Communities of Opportunity from across all four US Census regions. In March 2015, 8 Communities of Opportunity were announced. The American Farmland Trust provided technical support in the eight Communities of Opportunity.
GFC investigators continue to conduct research to better understand the various policy barriers faced by Communities of Opportunities and identifies innovative policy and planning strategies that can be adapted to meet each community's unique food systems needs.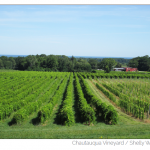 Chautauqua County, New York (Jamestown): Located on Lake Erie in western New York, Chautauqua County is a popular destination for wine, recreation, and culture enthusiasts. The county has a vibrant agricultural sector, which boasts the largest grape growing region east of the Rockies. Home to Lucille Ball, the beautiful Chautauqua Lake, and the widely renowned Chautauqua Institution—an intellectual, spiritual, and artistic summer retreat—residents value quality of life, community, learning, and tradition. [Community Profile | Community Overview | Case Study]
---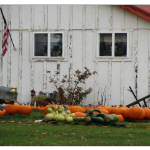 Cumberland County, Maine (Portland): On the striking coast of Maine, Cumberland County is home to the state's most populous city of Portland. With a working waterfront and a U.S. Economic Development Administration Sustainable Food Production Cluster designation, Portland has built much of its economy around its food resources. Dubbed "Foodiest Small Town in America" by Bon Appétit magazine in 2009, Portland is a popular tourist destination not only for its food culture but also its arts, history, and spectacular landscape. [Community Profile | Community Overview]
---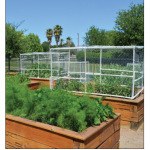 Doña Ana County, New Mexico (Las Cruces): A vast county of about 3,800 square miles, Doña Ana County, New Mexico, spans a large portion of the Mesilla Valley from the base of the Organ Mountains to the borders of Mexico and Texas. The treasured Rio Grande River runs through it, producing a fertile locale for the nation's oldest wine-producing region, the world's largest pecan orchard, and the birthplace of the highly coveted Hatch green chile. [Community Profile | Community Overview]
---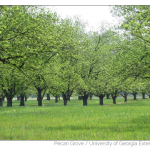 Dougherty County, Georgia (Albany): Historically part of the "Breadbasket of the Confederacy," Dougherty County has a rich history tied to agriculture, America's early Indian culture, and the Flint River. Led by the Albany Movement—a desegregation coalition formed in the county seat for which it was named—the county played an important role in the Civil Rights movement of the 1960s. [Community Profile | Community Overview]
---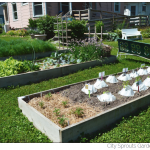 Douglas County, Nebraska (Omaha):
Home to Omaha, which Forbes magazine identified as the nation's number one "Best Bang-For-The-Buck City," Douglas County is situated along the Missouri River in the heart of the Midwest. Renowned for TV dinners and Duncan Hines® cake mix, major food manufacturers— such as Kellogg's and Tyson Foods—underpin the local economy. [Community Profile | Community Overview]
---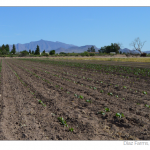 Luna County, New Mexico (Deming): Luna County is nearly 3,000 square miles of open space and striking natural features. Located in southwestern New Mexico, it shares a 54-mile border with Mexico, and its International Port of Entry provides round-the-clock service between Chihuahua and the United States for a variety of agricultural products. More than two-thirds of its land base is managed by the federal or state government, and the county receives payment in lieu of taxes on public land. [Community Profile | Community Overview]
---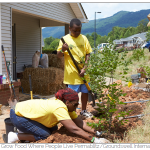 Polk County, North Carolina (Columbus): Divided by the Blue Ridge Mountains to the west and the Piedmont plateau to the east, Polk County, North Carolina, is a transition zone. It has a steep rugged land­scape of mountains, gorges, and coves, as well as rolling pastures, cultivated fields, and orchards. A rural county with small town charm, it also boasts great restaurants, shops, and services. [Community Profile | Community Overview]
---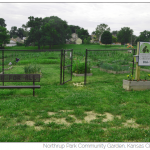 Wyandotte County, Kansas (Kansas City): Wyandotte County—or the "Dotte," as it's affectionately called—is the smallest county in Kansas by land area, but the fourth largest by population. Bordered by Missouri River on the north and Kansas River on the south, Wyandotte County is one of nine counties in a bi-state region surrounding Kansas City, Missouri metropolitan area. Despite being located in a metro area of more than 2 million people, much of the county has a rural character with large yards and wide expenses of open land. City of Kansas City and Wyandotte County consolidated in 1997 to create the Unified Government of Wyandotte County and Kansas City, Kansas (Unified Government), which closely collaborates with Mid-America Regional Council (MARC), the area's designated metropolitan planning organization. [Community Profile | Community Overview | Case Study]
---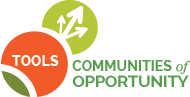 Growing Food Connections provides opportunities for networking for representatives across Communities of Opportunity representatives. Networking fosters communication, facilitates the development of partnerships, and encourages information sharing and cross learning within and between these communities.
---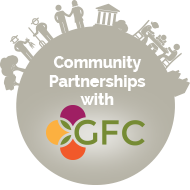 Growing Food Connections works in partnership with urban and rural communities across the US to provide technical assistance and guidance on how to develop tools and policies that support local farms and improve food security.