As a supplement to the national survey of local and regional planners, GFC conducts research to better understand how communities are developing and implementing innovative food systems plans and policies to strengthen the food system.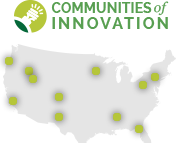 Farmers and ranchers face a host of challenges that threaten their viability, from economics, regulations and increasingly unpredictable weather to community residents and public officials who don't understand the business of agriculture. At the same time, there are many communities where all residents do not have sufficient access to or consistent supply of healthy, affordable and culturally appropriate food.  This is a particular problem for low-income residents, who typically are underserved by the food system. These two challenges –those faced by farmers and those faced by underserved residents – are not addressed in the contemporary food system.Local governments can play an important role in helping growers and residents overcome these challenges. Through changes in planning and public policy, local and regional governments can support food production and improve food security for all underserved residents. Many towns, cities, counties and regional agencies are developing and implementing a range of innovative plans, public programs, regulations, laws, financial investments and other policies to address these issues. Bringing together local food procurement policies, farmland protection ordinances, regional food aggregation and distribution facilities, grocery store financing initiatives and farmers market double value redemption programs, these Communities of Innovation are using creative strategies to foster linkages between community food production and community food security. Growing Food Connections is conducting research on the strategies used by Communities of Innovation to connect farmers and underserved residents.
Exploring Stories of Innovation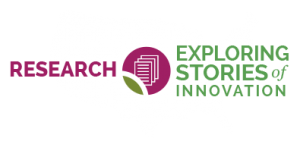 Growing Food Connections documents innovations in local government planning and policy. Beginning in 2012, Growing Food Connections conducted a national scan and identified local governments across the United States that are developing and implementing a range of innovative plans, public programs, regulations, laws, financial investments and other policies to strengthen the food system. GFC conducts exploratory telephone interviews with urban and rural local governments. The stories below highlight the innovative food systems planning and policy work from some of these communities.
Innovation Deep Dive
Innovation Deep Dive is a case study brief series that provides an in-depth exploration into the food systems plan and policy making process. Building upon the Stories of Innovation, the Innovation Deep Dive series explores the process of developing, adopting, implementing and evaluating food systems related plans and policies in four Communities of Innovation: Region 5, Minnesota; Lawrence/Douglas County, Kansas; Marquette County, Michigan; and Seattle, Washington.
The deep dive is based on a series of telephone and in-person interviews with government and non-government representatives in each community to better understand the food systems planning and policy making process and document lessons for local and regional governments interested in using plans and policy to strengthen food systems. Each brief explores how the local or regional government identifies and measures food issues, coordinates food planning and policy making processes within and outside of government, and engages the wider community in policy decisions. Furthermore, each brief provides an in-depth look into the development of a particular plan or policy, exploring the motivations for creating the policy, any challenges faced in developing and implementing it, as well as an overview of its impact on the food system. Finally, each brief concludes with a discussion section that highlights the lessons learned by the community. Read about the deep dive communities here.