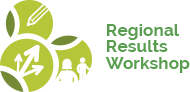 In collaboration with community partners, the Growing Food Connections team is conducting targeted regional "results" workshops to facilitate the adoption of promising planning processes and policies, in order to improve outcomes in the selected 8 Communities of Opportunity. These targeted workshops are specifically designed to reflect regional histories of food systems planning and projects, regional conditions (such as growing systems and levels of food security) and regional culture.
Upcoming Workshops:
October 27, 2017 – Douglas County, Nebraska: USDA Agricultural Marketing Service Local Food Economics Toolkit Workshops.
Past Workshops:
June 29, 2017 –Dougherty County, GA: Food Systems and Economic Development
In support of the Albany-Dougherty Planning Department, GFC  hosted a workshop for the county commissioners, economic development professionals, planners, GFC steering committee members and local organizations working on asset based economic development focused on food system-based economic development strategies.  Speakers shared insights, tools and experiences on the importance of and how to incorporate and foster food system-based economic development strategies. Speakers included:
Paul Forgey, Director of Planning, Albany-Dougherty County
Justin Strickland, President, Albany-Dougherty Economic Development Commission
Kent Wolfe, Director, University of Georgia Center for Agribusiness and Economic Development
Theresa Zawacki, Senior Policy Advisor, Louisville Forward
Shirley Sherrod, Director, Southwest Georgia Project
Directly following the workshop, GFC and University of Georgia Extension hosted a local foods mixer featuring farmers and food artisans from the Dougherty County region.
Dougherty Regional Workshop Agenda June 29th
Dougherty Regional Workshop Flyer June 29th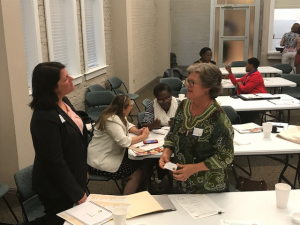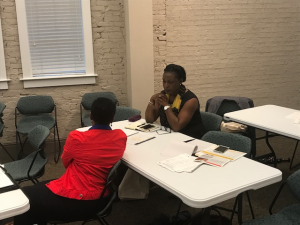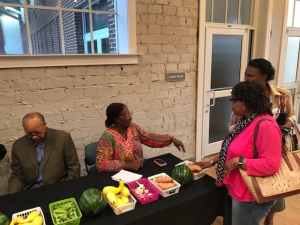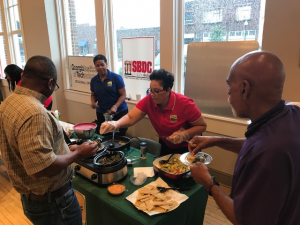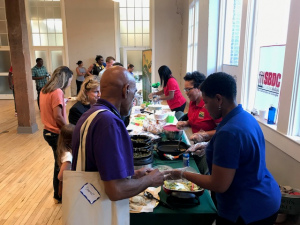 ___________________________________________________________________________
May 15, 2017 – Chautauqua County, NY: A Food Assessment and Path Forward
In collaboration with the University of Buffalo Graduate Planning Studio, GFC hosted a workshop focused on a county-wide food assessment and path forward for food system planning in Chautauqua County, New York for the GFC steering committee and food assessment participants. In the morning, students in the University of Buffalo Graduate Planning Studio presented the results of their recently completed Chautauqua County food assessment.  The afternoon featured speaker Helen Schnoes, Food Systems Coordinator for Douglas County Kansas, who shared her experiences developing a county-wide food plan in Douglas County, and her insights on next steps following a food assessment.  Workshops participants discussed next steps to further food system planning in the community following the University of Buffalo's food assessment. The agenda and workshop materials are available below.
GFC Chautauqua Regional Workshop Agenda
February 14, 2017 –Doña Ana County and Luna County, NM: USDA Agricultural Marketing Service Local Food Economics Toolkit Training
On February 14, 2017 Growing Food Connections collaborated with the USDA Agricultural Marketing Service Local Food Economics Toolkit Team and Community of Opportunity stakeholders, Doña Ana County, Luna County and La Semilla Food Center to bring over forty food system planning community members together to learn how to measure the economic impacts of local food investments. The Toolkit team shared best practices, applied research, data resources and community case studies while also facilitating group learning exercises to help participants brainstorm long term community food system visions and goals. For more information, please visit: https://localfoodeconomics.com/toolkit-new-mexico/
Here you can access the workshop agenda, powerpoint slides, and Developing a Community-Driven Assessment resource:
Toolkit_smallgroup_visioning_scenarios
GFC_USDA_LocalFoodEconToolkit_2017_0214
GFC_DonaAna_Luna_RegionalWorkshopAGENDA