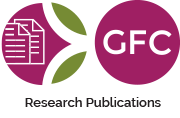 If you would like an electronic copy of a publication or presentation listed below, please contact foodsystemsplanning@ap.buffalo.edu.
Additional resources will be added on a regular basis.
Student Reports
Davis, Krystal, Gala Korniyenko, Austin Masters, Taylor Plummer, Lauren Reiman, Kim Tansey, Zach Tusinger, Jacqueline Wells, and Caitlin  Zibers. 2016. Healthy Food Happy County: Infusing Food into Planning and Policy. Lawrence, KS: Prepared on behalf of Unified Government of Wyandotte County and Kansas City, KS, Urban Planning Department, University of Kansas.
Attard, Nathan, Travis Gordon, Donguri Jiang, Danielle Liesten, Samantha Neal, Drew Rogers, Sarah Sangiovanni, Shakira Wiltshire, and Siyao Zhuo. 2014. Invest in Fresh: A Plan to Promote Healthy Food Retail in Jamestown, New York. Buffalo, New York Prepared on behalf of the Chautauqua County Health Network, Department of Urban and Regional Planning, University at Buffalo.
Bean, Darren, Matthew  Caruso, Morgan  Conti, Shauna  Fitzgibbon, Rebecca  Johnstone, Hongkai  Li, Sicong  Ma, Karen  McMahon, Kelley  Mosher, Brandon  Sagat, David  Schram, Lance  Skidmore, Christopher  Toscano, Kyle  Vliet, Matthew  Waldman, Chetara  Walker, Raymond  Wong, Daniel  Young, and Jennifer  Ziemba. 2014. Buffalo Fresh at the Green Commons: Food Hub Development at 925/927 Washington Street. Buffalo, New York: Prepared on behalf of Buffalo Niagara Medical Campus, Department of Urban and Regional Planning, University at Buffalo.